Overview
The Rural Network, a group of volunteers and leaders across Washington state who work towards building resiliency and preventing youth substance misuse in rural communities, are hosting their first annual Rural Prevention Conference September 22 – 23 at the Yakima Convention Center.
We welcome anyone currently doing this type of volunteerism and work in their rural communities, as well as those who may be interested in joining the Rural Network to support this important work in their own local rural areas.
Save the Date
Thursday, September 22, 2022 from 12 – 4 p.m.
Friday, September 23, 2022 from 8:30 a.m. – 1 p.m.
Location
Yakima Convention Center
10 N 8th St, Yakima, WA 98901
Objectives
By the end of this 1.5 day event, participants will have:
Connected with prevention peers across rural Washington
Strategized around rural network action plan and advancing prevention efforts in rural Washington
Learned latest science, data analysis, and equity initiatives in the substance misuse prevention field
Thank you for attending!
Registration closes September 9, 2022 at 5 pm. We apologize for the inconvenience.
At this time, we are unable to re-open registration. We are over capacity. If you would like to be notified of future events or opportunities from the Rural Network, please send us an email. 
Certificates of attendance can be provided upon request. Email preventcoalition@esd112.org.
PDEnroller
Announcement
Agenda
Thursday September 22
11 a.m. – noon Registration Open
Noon – 12:30 p.m. Opening Remarks + Catered Lunch
12:30 p.m. Keynote Speaker: Ideas Worth Spreading, Ideas Worth Action

Ideas Worth Spreading, Ideas Worth Action
Introduction
Who we are as Preventionists
Stepping into the Past

1:30 p.m. Networking Activity
2 – 2:10 p.m. Break
2:10 – 2:45 p.m. Tabletop Strategizing Session
2:45 p.m. Training Session: SPF It! The Strategic Prevention Framework

What is The Strategic Prevention Framework and Why Use it to Create Community Changes?
Identifying Rural Challenges and Opportunities
Unique Challenges and Opportunities for Rural Communities
Finding and Engaging Youth, Parents, and Communities
Creating a recruitment Strategy

3:45 p.m. Closing Remarks
6:30 – 8 p.m. (optional) Evening Team Building Activity
Friday September 23
8-8:45 a.m. Catered Breakfast
8:45 a.m. Opening Remarks
9 a.m. – 11:45 p.m. Rotating Training Sessions: Sustainability & Coalition Self Care

Sustainability
Volunteer Retention
Key Concepts

12 p.m. Exit Activity: Ideas Worth Spreading, Ideas Worth Action
12:30-1:30 p.m. Catered Lunch (to-go style available)
Sessions
Session Approach:
Training sessions will be facilitated by the three speakers Angela, Leanne, and Christopher. They will be interactive and engaging, combining large group work with smaller breakout activities. Despite having small group portions of the agenda, the conference attendees will not break out into separate room sessions; we will remain together for the duration of the conference in a large conference area.
Core Topics:
What is Prevention? Who Is Involved?
What is the Strategic Prevention Framework and why use it to create community change?
Outreach and Engagement for Rural Communities: Identifying Rural Challenges and Opportunities (Cultural Competence)
Outreach and Engagement: Unique Challenges and Opportunities for Rural Communities
Substance Use in Rural Washington
Finding and Engaging Youth, Parents, and Communities in Rural Counties and Communities
Rural Sustainability: Key Concepts and Approaches
Building Sustainability Early On
Coalition Care: Avoiding Burnout, Building Volunteer Retention 
Angela Da Re, CCPS, ICPS
Angela Da Re has been in substance use disorder prevention and health promotion for over 20 years. She is a skilled facilitator and trainer who supports communities across a diverse landscape in prevention and early intervention, emphasizing community and family-based prevention. She is the CEO of Delta Prevention, a California-based not-for-profit. She also serves as a national consultant and trainer for Community Anti-Drug Coalitions of America (CADCA). She trains in the year-long National Coalition Academy and virtual and on-site training customized for local communities.
Leanne Reid
Leanne Reid has a long career in countering the harms of substance misuse and abuse. She began her career in the 1990's working with people experiencing homelessness and late stage addiction as a substance abuse counselor. Over the years she has worked her way upstream by working with youth in treatment settings and then in school setting as a Prevention Interventionist Specialist. She has worked with community coalitions at a county, regional, and state level.
Currently she is the Director of Prevention & Youth Services at Educational Service District 112 where she manages 11 community coalition coordinators. Leanne is a Certified Prevention Professional, and was a part of a multi-disciplined team that wrote the youth marijuana prevention campaign Weed Can Wait, which won the National School Public Relations Association (NSPRA) awarded the campaign with a Golden Achievement Award.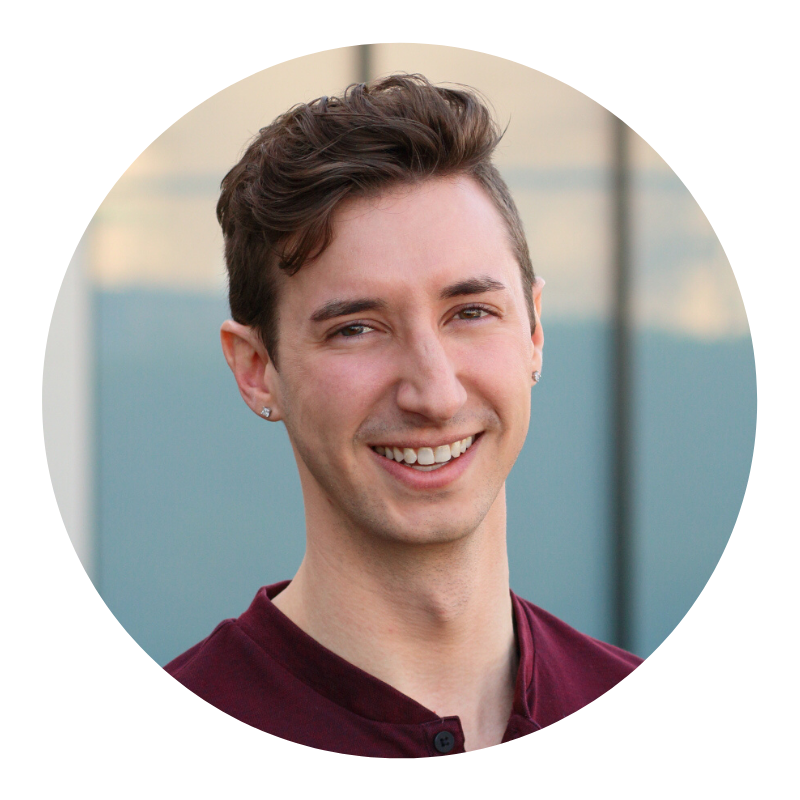 Christopher Belisle
Christopher is the "Warrior of Wonderment." He coordinates the statewide Rural Network, specializing in youth marijuana prevention and education. He is a Certified Prevention Professional and graduate of University of Portland with a B.S. in Communications. With experience in community development, youth empowerment, public speaking, graphic design, and more – Christopher combines humor and heart to inspire, connect, and empower.
Christopher has 10 years experience in youth leadership programs and 6 years in the prevention field. Notable projects include receiving CADCA's national Coalition of Excellence Award in 2021 and developing Secure Your Cannabis, the award winning point of purchase campaign.
Lodging
Note: We connected with Health Care Authority and travel for this event should be approved by CPWI Systems Managers in most cases.
The following hotels below have offered us complementary room blocks. Each are holding around 50 rooms for conference attendees, promising us government rate of $96 + tax/fees per night. Thank you to these amazing partners!
Holiday Inn Downtown Yakima
802 East Yakima Avenue, Yakima, Washington 98901
Guests should call 1-509-494-7000 for reservations. It is important that when calling they reference the Rural Conference by ESD 112 group name to ensure they receive the group rate.
If needed, you can reference Christopher Belisle and the sales manager at the hotel, Kristie Holestine. 
The Red Lion Yakima Center
607 E Yakima Ave, Yakima, WA 98901
Guests should call 1-509-248-5900 for reservations. It is important that when calling they reference the Rural Conference by ESD 112 group name to ensure they receive the group rate.
If needed, you can reference Christopher Belisle and the sales manager at the hotel, Mandy LeVasseur. 
Clock Hours
Follow the instructions below to claim clock hours after you have attended this event. You may also click here to view these instructions in a visual PDF form with screenshots to guide you.
Attendance is eligible for 7 clock hours
Log in to pdEnroller (create account if needed) pdenroller.org
Go to the Clock Hours Dropdown Menu and click the link to "Claim Clock Hours"
You will be directed to the below screen where you can enter the code for the course. This code is different from the course number. Click "Find Event" to lookup the event and enter the number of hours you attended.  These hours remain unverified until participation is verified via the course sign-in sheet.  Once attendance is verified and the evaluation is complete, the hours will be added to your pdEnroller transcript.
Rural Prevention Conference: Clock Hour Claim code: VUN-SAM
You may also enter the code via this URL: https://www.pdenroller.org/clockhours. If you do not have a pdEnroller user account, you will create one during the process. Please do not create a new account if you have an existing account.  You may make changes to account by going in to your profile. You may print out an inservice form after completing the process if your district requires this.
Our Sponsors
We couldn't do this without our sponsors! A special thanks to Prevent Coalition & the Rural Network, Educational Service District 112, and the Washington State Department of Health Youth Cannabis and Commercial Tobacco Prevention Program.
Have a question? Use the form below to contact us: